Refrigeration & Air Conditioning Parts & Accessories Manufacturer And Wholesaler
Refrigerant Recovery Machine, Charging Station
The charging station series combine all the necessary tools required to perform a full system evacuation and subsequent charging in a single, compact, mobile unit.
Each station includes a service manifold, a vacuum pump,a refrigerant scale and several charging hoses with ball valves.
The lightweight tubular steel frame incorporates rear wheels for easy transport to and from the jobsite with integrated storage areas for all components.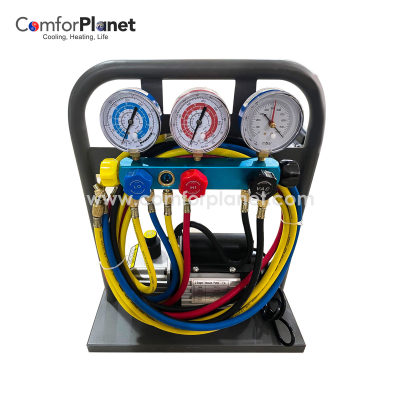 Portable Pro Charging Station For Refrigeration is designed for field of repair service.
Oil-less compressor; Multi-refrigerant capable with Self-clearing feature, which prevents crosscontamination.
Air Conditioner Parts Manufacturer And Smart Home Appliance Wholesaler